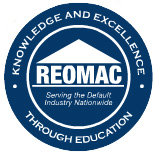 L.J. Michaels, Inc. specializes in services related to Real Estate Owned (REO) properties including Broker Price Opinions (BPOs). We market and publish bank foreclosure listings and REO properties to our long list of established investors and homeowners.
As members in good standing with the Metropolitan Indianapolis Board of Realtors (MIBOR), Terre Haute Board of Realtors, MLS, and REOMAC we work with several of the nation's largest lenders and asset management companies to continue to build our solid client base. We utilize the most advanced technology for communication, professional BPOs, and marketing to provide you with results quickly and to maximize your investment returns.
With over 20 years of experience, we have developed strong relationships with banks, mortgage brokers, investors, title escrow agents, insurance agents and other contractors for maintenance and repairs of our REO properties. L.J. Michaels, Inc. has earned a reputation among its many clients and competitors within the industry as a first-rate REO properties brokerage.
We understand the sense of urgency that often drives our clients and are familiar with the particular needs of asset management companies. We provide quick turnaround for all of the services we offer, which include:
BPO Drive-by
BPO Full Interior
Property Inspections and Evaluations
Digital Photos
Occupancy Checks
Evictions
Cash for Keys and Deed in Lieu Negotiation
Securing and Re-keying
Property Listing and Marketing
Asset Preservation: Trash Outs, Repairs, Lawn Maintenance, Winterization, Utilities, Contractor Coordination, Tax & Municipal Issues, Closings
Escrow Coordination
We often find interested buyers for a listed property prior to determining its fair market value, since many buyers browse our listings daily to keep abreast of the latest changes in our inventory of available properties.
Whether you are looking for income property or a place to live, L.J. Michaels, Inc is a company who understands the business of real estate. We work tirelessly to maximize your real estate investment returns. In addition, we can streamline the process of managing and selling your properties. Please feel free to contact us.
Advantages of Buying Bank REO Properties
All liens against the property are removed once it becomes an REO, and taxes are paid.
Unlike properties at foreclosure auction, REOs can be inspected prior to contract, and are listed with real estate agents.
While many foreclosures are often in deplorable condition, REOs are typically restored to at least a readily salable condition by the lending bank.
The bank or lending institution that owns the property will often offer financing with better deals then they would offer on traditional properties.
The bank or lender that owns the property will often provide an allowance for certain repairs.
You can save money in your title search if you use the same title company that the lender used during foreclosure. They will often discount the cost up to as much as 100%!
REO properties are usually listed on your local MLS (multiple listing service), or can be located by going directly to your local REO bank's website.
REOs will often times include appliances.
While in hot markets, you may not see a difference in price between an REO and a typical property, during slower markets, you can pick up an REO at discounts to the property's actual value.